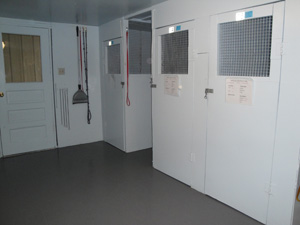 Boarding for the First Time
We encourage first time boarders to have an on-site visit to the kennel to meet the manager/owners, see the areas where their pet will be staying and have any questions they may have answered. It is important that the pet owners are comfortable with the facility.
Most dogs adjust to their new environment within a short period of time. We make every effort to be sure your pet feels comfortable in their new surroundings. We encourage pet owners to bring something from home that they are familiar with such as a favorite blanket or toy. Food is provided but if you prefer your pet to have your own food,or if they are on a special diet, we will accommodate your preference.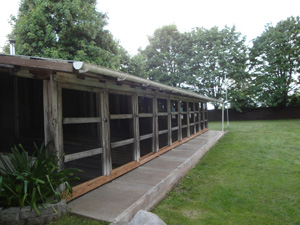 Boarding Specifics
All dogs have access to indoor/outdoor areas.
Inside dens have heat in the floor.
Outside runs are 18×20 and completely covered and
protected from the weather.
Fresh water is available at all times.
Each run and den is completely disinfected after each
pet is discharged.
Inoculations for Rabies, Bordetella and Parvo/Distemper
are required for all pets.
There is no charge for giving medication; however, we do not
give shots.